Blog
This is something really special for me!  Insight Timer is one of the world's best – and FREE! – wellbeing apps out there. It's probably
Read More »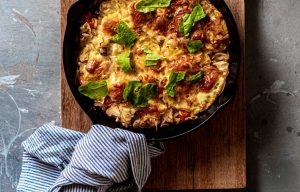 Blog
Summer can't get much better than this! If you want a light lunch for work or when you are out and about, look no further!
Read More »
Blog
Is it time to put yourself back on top of your to-do list? Would you like to feel great again in your body, happy and
Read More »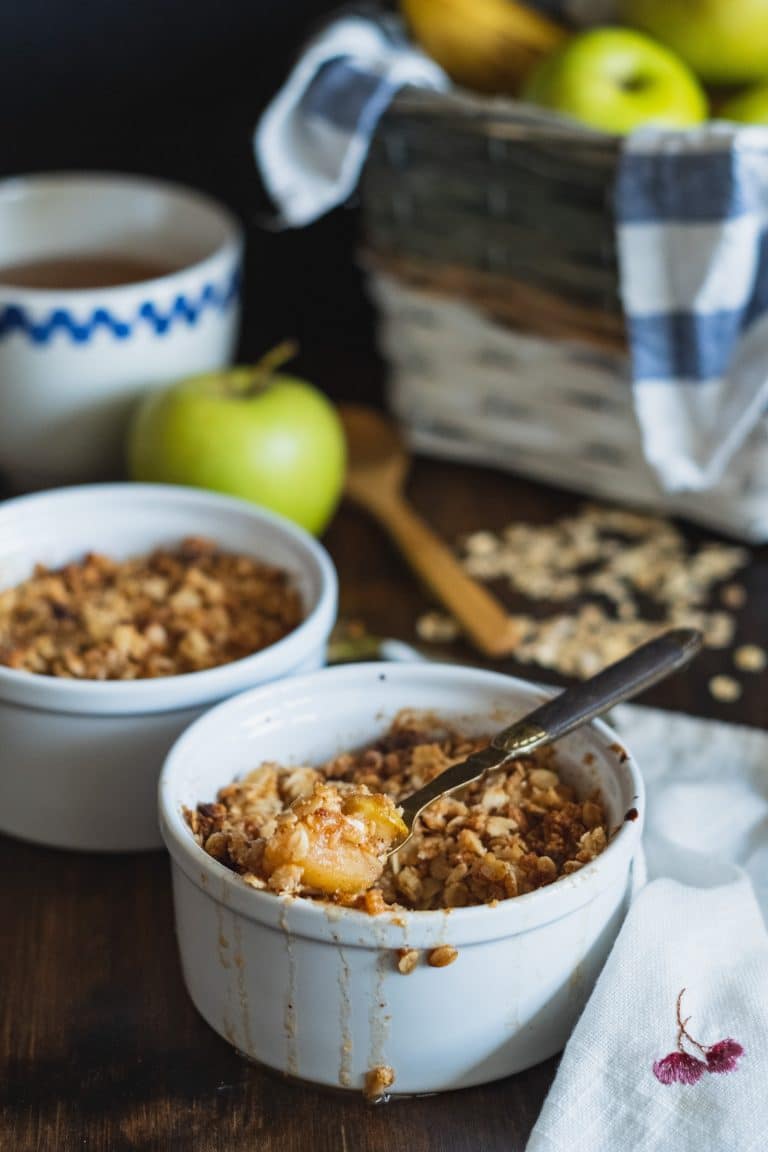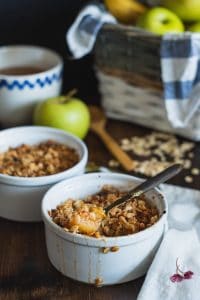 Blog
Who doesn't love a crumble? Here's the ultimate healthy version! Use any fruit you like: apples, berries, rhubarb, plums – it's super yummy, you will
Read More »
Blog
Life is busy! No matter if you are working from home or at the office, for most of us, the gap between breakfast and lunch
Read More »
Blog
One of the questions my clients always ask is about energy – we all seem to run low on energy at times! Many of the
Read More »
Blog
One of the favourites in our house is a Chilli – warming, comforting, a hug in a bowl! Here's my healthy take on it: use
Read More »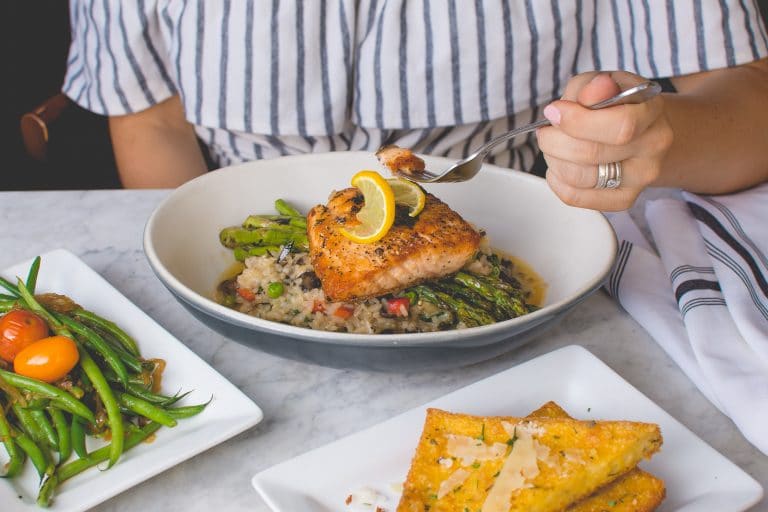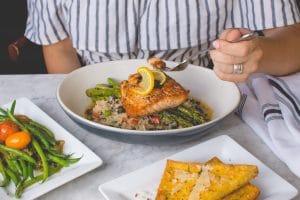 Blog
Finally! Spring is here and it's time to celebrate asparagus!Here's a recipe that does wonders for your health and wellbeing: loaded with Omega 3, high
Read More »
Blog
Depending on where you are in the world, the amount of wholegrain and wholemeal used in bread, biscuits, cereals, protein bars and other products can
Read More »
I am thrilled to say that my son is much better than when I first got in touch with you (he was very low then, and about to start taking antidepressants). He is loving the independence that he is getting in the kitchen and experiencing the effect the food has on his mood. He has a very strong will and he is keeping religiously to your instructions. But now he feels very well and positive and making plans. It could not be a more positive feedback. We are both very grateful.
As a personal trainer I spend a huge amount of my time monitoring clients and focusing on my own training, a few months out from one of my biggest events I realised my nutrition wasn't where it needed to be for my body to perform at its best, due to all of my time focusing on others and putting hours of training in. Carola gave me a full breakdown and spent a lot of time making me an individual programme pointing out areas I needed to work on. I'm so pleased to say I went on to win my event and am now training hard for the next. Thank you Carola, you're a fantastic nutritionist!!
Carola Becker is an extremely passionate, highly knowledgeable Nutritionist. I have benefitted from her support, reliability & genuine passion for getting your mind, diet & body into an excellent place. It is testament to her professionalism & experience in what she does, that she has been able to guide me to turn a corner with my diet, how I conduct my daily routine & ultimately the impact that has had on my life. I continue to work with Carola on a long-term basis to achieve my personal goals, I cannot recommend her service highly enough.
At each step Carola shared the scientific evidence and the outcomes we can expect if we choose to focus on food that is good for our brain. Her event which, although it was about brain food, also proved to be a masterclass in the art of persuasion in a valuable one-hour session which is being enthusiastically embraced.