A retreat is a great way to look after yourself or your people, so that everyone can be their absolute best. We have wellbeing retreats throughout the year and across the globe which you can book on to by yourself or with your team.
Our Award-winning retreats are run as an exclusive cooperation between Dr Vikki Barnes and Carola Becker – Team CaroVik ☺
We also create bespoke networking and corporate retreats, or events to celebrate a special occasion, exclusively for you.
These wonderful experiences are perfect for switching off, allowing you to refresh and re-group, returning with all the tools you need to be better and healthier.
We teach the science behind physical and mental health, for an interesting, effective, and enjoyable wellbeing experience. We believe that this is what won us our last award!
Fully immersive events in beautiful surroundings, with nature-based activities, making the most of the outdoors, delicious food, specialist positive psychology and nutrition coaching, inspiring talks, connecting with likeminded people, giving your mind and body a boost… sound good?
Upcoming Retreats and Events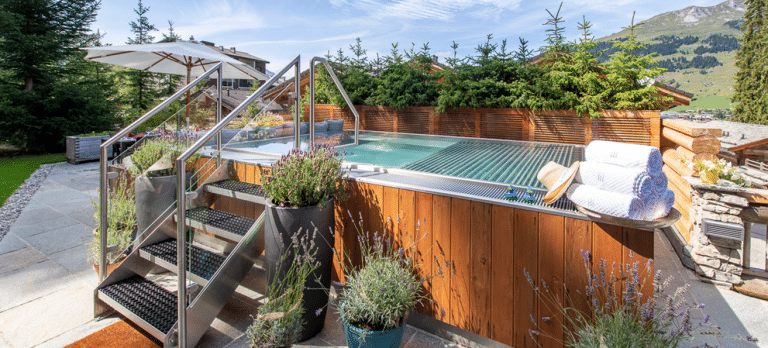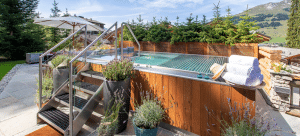 Retreats and Events
Richard Branson's exclusive resort is all ours for a mountain explore high in the Swiss Alps. Relax in the indoor and outdoor hot tubs, detach
Take A Look »
Terms and conditions for all our retreats:
A 50% deposit must be paid to secure your booking.
The remainder balance must be received 3 weeks in advance.
Bookings made after this date must be paid in full.
If we need to cancel the event due to Covid-19, you will receive a full refund, no admin fee will apply.
If you wish to cancel your retreat for any reason, you must confirm this in writing.
If your cancellation offers more than a month's notice, you will receive a full refund minus a 15% admin charge.
If you cancel between 4 and 2 weeks prior to the retreat, a 50% refund will be provided.
If you cancel after the 2 week notice period, no refund is provided.
We advise you take out cancellation insurance at the time of booking, which will help cover any cancellation fees. If you fail to join the retreat, arrive after the commencement of the retreat, or leave the retreat prior to its completion, no refund will be made.
Here's what our guests say
I had the great pleasure of joining Vikki and Carola at their wellbeing retreat at Pentillie Castle. I had high expectations of what the retreat would be like, and I can honestly say the retreat delivered so much more than I expected. Vikki and Carola were generous sharing their ideas and expertise, and also managed to create a safe environment for all the participants to feel welcomed and included. I would highly recommend their retreat and would look forward to participating in another on in the future.
As a business owner and single Dad, it was a precious opportunity to relax in stunning surroundings and focus on my own health and wellbeing. Spending 3-days with you both, I learned a huge amount about how to invest in my physical and mental wellbeing which I fully expect will help me be more inspiring leader and father. You both have so much expertise and passion for what you do and the insights you have shared with me will be priceless.
If you get the chance – book a place on one of the retreats run by Vikki and Carola. I came away with positivity and confidence following three days of interaction, laughter, support, not to mention dawn walks to the beach, sunrise yoga and gorgeous meals planned and explained by Carola. To understand the psychology behind why I behave the way I do with food and how to address it can't be underestimated. I can't recommend this enough and am very grateful to have had the opportunity! It is testament to her professionalism & experience in what she does, that she has been able to guide me to turn a corner with my diet, how I conduct my daily routine & ultimately the impact that has had on my life. I continue to work with Carola on a long-term basis to achieve my personal goals, I cannot recommend her service highly enough.
Reminded this week that to be the best leader I can be for my people, that taking some time to reflect, recharge and recalibrate is not an investment in me but them too. Great days of learning about nutrition for performance, positive psychology, and the joy of learning, often forgotten as we are so busy being busy. Thank you, Carola and Vikki for a great 3 days absorbing your knowledge and wisdom in beautiful surroundings.
3 days of thinking and talking about food how to get everything you need from a balanced diet that's high on flavour, how food impacts your energy levels, your mood and ability to perform. The main takeaway for me is that I am an integral part of my business and my ability to work is just as essential as upgrading the IT, servicing the car, investing and training and recruiting staff - all the many things we do for the business while not looking after ourselves with the same diligence.
Heartfelt thanks to Vikki and Carola for a wonderful day - one that just keeps on giving. I had a feeling there would be takeaways bubbling up this week and I can honestly say I'm feeling more creative, in flow, and energised than I have for a while. That's what I mean about the magic potion - invisible and quite magical!